Under 22s Free Bus Travel Scheme
Five to 21-year-olds living in Scotland (at least six months of the year) are now eligible for free bus travel, regardless of nationality.
All young people and children aged 5-21 years can apply for a card and access the Young Persons Under 22 Free Bus Travel Scheme.
Free bus travel for children and young people will help to embed long-term and sustainable travel behaviours, reduce poverty, provide access to education and leisure activities, and open doors to new experiences.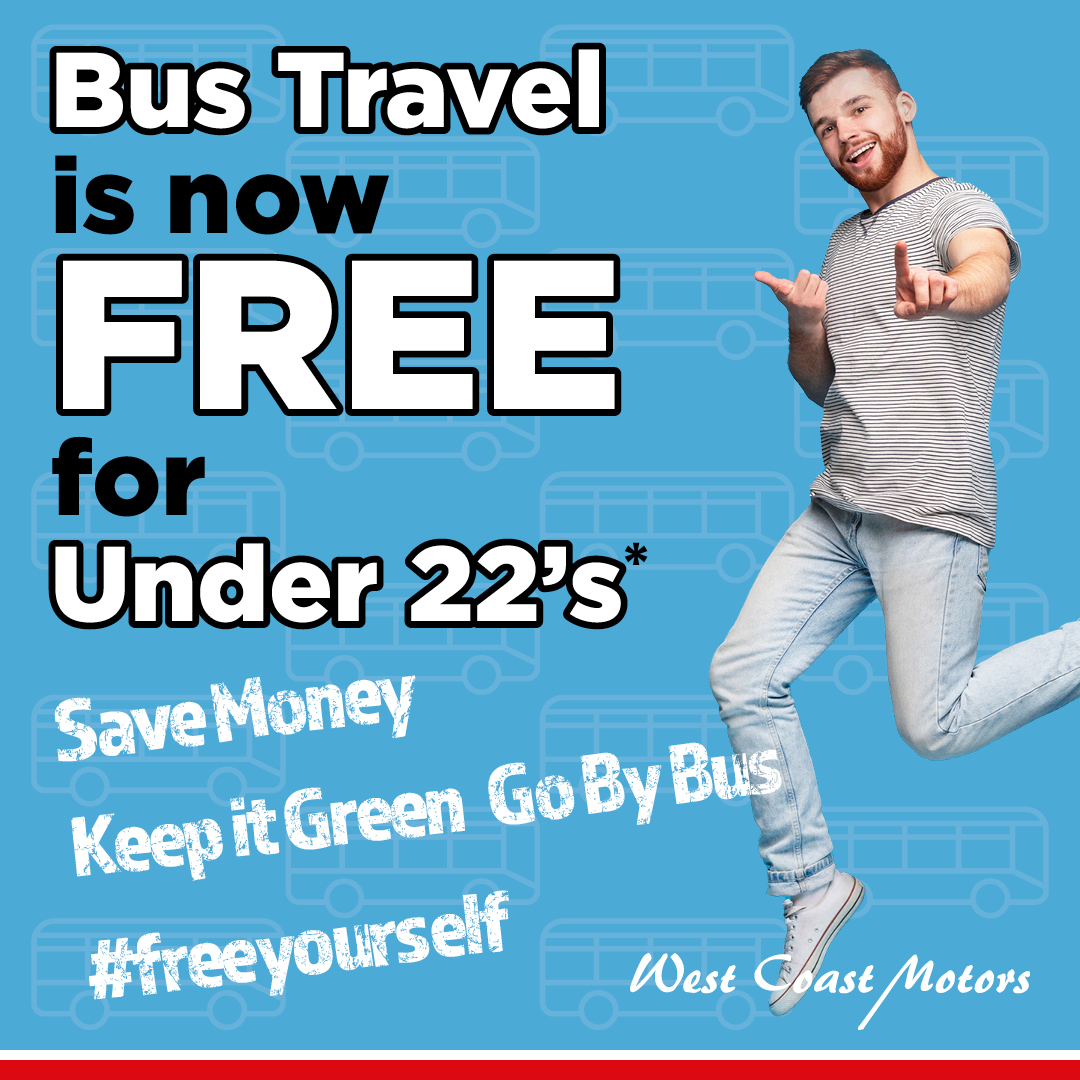 Accessing your free travel
Children and young people will need a new or replacement National Entitlement Card (NEC) or Young Scot National Entitlement Card (Young Scot NEC) before they can travel by bus for free.
Excluding those under the age of five, anyone entitled will not be able to travel for free on the bus without a valid NEC or a Young Scot NEC and will need to pay for the fare as normal.
Children under five years old will continue to travel for free by bus and don't need a card.
If you haven't already done so Find out more about how to apply here.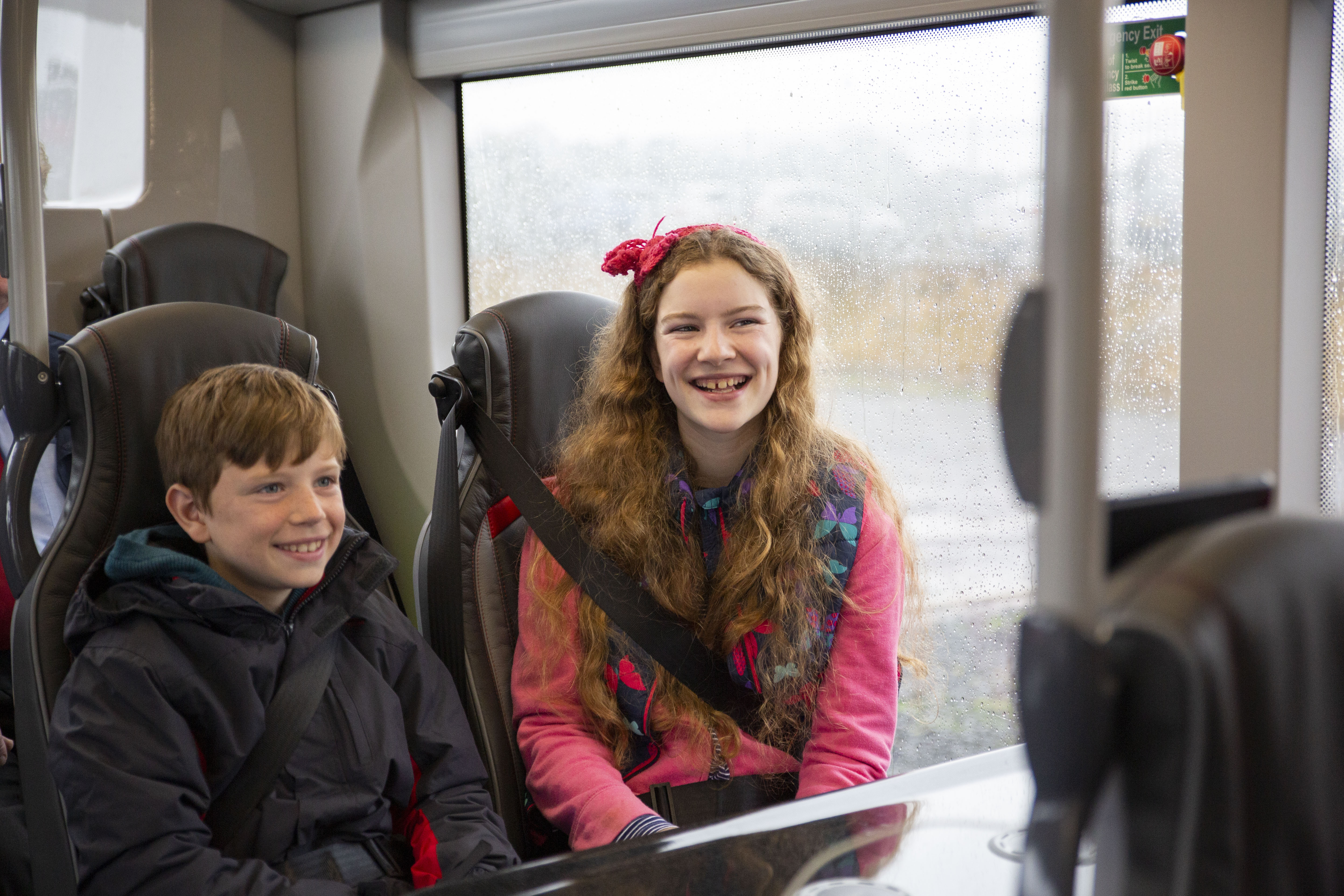 Why a new National Entitlement Card (NEC) or Young Scot NEC is required
Digital access to the free bus travel scheme will be added to your new card. All bus journeys made under the scheme must be recorded so the Scottish Government can reimburse operators for the fare. Tapping the NEC or Young Scot NEC on the ticket machine each time you travel makes this possible.
If you don't have a valid card, you will need to pay your fare in the normal way.
How to upgrade your current National Entitlement Card (NEC) or Young Scot NEC for 16-21 Year Olds
The Transport Scot Pass Collect app lets people aged 16 - 21, who already have a Young Scot National Entitlement Card (NEC) (or non-Young Scot branded NEC), download free bus travel onto their existing card. This means they may not need to apply for a replacement.
The app guides you through the process of downloading free bus travel onto your card, with simple step-by-step instructions. It will tell you when free bus travel has been successfully downloaded onto the card, and then you are ready to jump on the bus for free straight away.
The app can also be used by anyone to 'read' an NEC or Young Scot NEC to see what smart travel concession passes or other travel entitlements are stored on the card.
You can download the app from your Apple Store or Google Play Store, your device will also need the following:
Android (version 6 or later) or iOS phone (version 6 or later).

The phone must be connected to the internet (Wi-Fi or mobile connection 3G+).

It must have Near Field Communication (NFC) - this is the same service used for mobile contactless payment.
Watch the handy explainer video below to find out how to use the app to download free travel onto your card:
Travel anywhere in Scotland
The Young Persons' Free Bus Travel Scheme for Under 22s means those eligible can travel anywhere in Scotland on local and long-distance bus services, apart from a few exceptions such as premium-fare night buses, city sightseeing buses, and some airport transfer services.
No travel limits across Scotland
For those eligible, there are no limits on when you can travel. Most bus services across Scotland are included, but you cannot use tour buses or any services that are charged at a premium rate.
Can an unaccompanied child travel on the bus for free?
For 5–15-year-olds, if a parent or guardian has approved them to have access to free bus travel, and they are happy for them to travel unaccompanied, then yes.